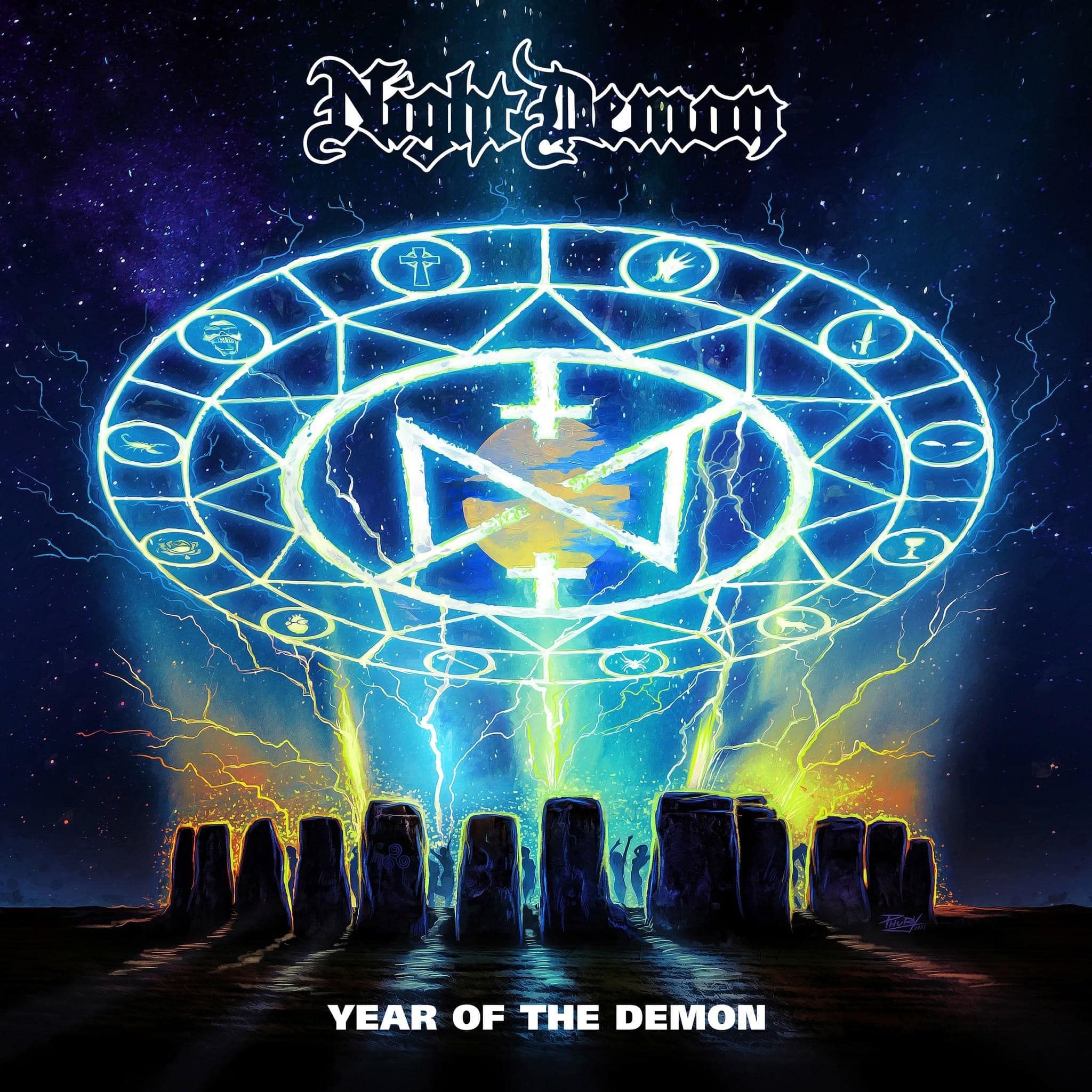 When the world came to a gut-wrenching halt in March 2020, Night Demon's extensive touring plans were derailed; however, their creative flame burned brighter than ever. In the spring and summer of 2020, the band unleashed a series of five standalone, limited 7" singles, which their loyal legions voraciously devoured; all physical product sold out instantly. Aside from the original songs (which were also released on digital/streaming platforms), the single recordings were exclusive to the 7" vinyl pressings; they have never been made available to the public for purchase in any other format - until now, with Year of the Demon. 
Scheduled for worldwide release March 25, 2022 
Year of the Demon track-listing 
1. Empires Fall 
2. Kill The Pain 
3. Are You Out There 
4. Vysteria 
5. In Trance (Scorpions cover, live feat. Uli Jon Roth)         
6. Fast Bikes (LeGriffe cover) 
7. 100 MPH [Cirith Ungol cover, feat. Tim Baker (Cirith Ungol)] 
8. The Sun Goes Down (Thin Lizzy cover) 
9. Wasted Years (Iron Maiden cover, live) 
10. Top Of The Bill (Scorpions cover, live feat. Uli Jon Roth) 
In addition to the compilation due out in March, the band is excited to reveal that they are presently working on a new studio album, with a scheduled release date of November 4th, 2022. Stay tuned for more details coming soon! 
  PRE-ORDER NOW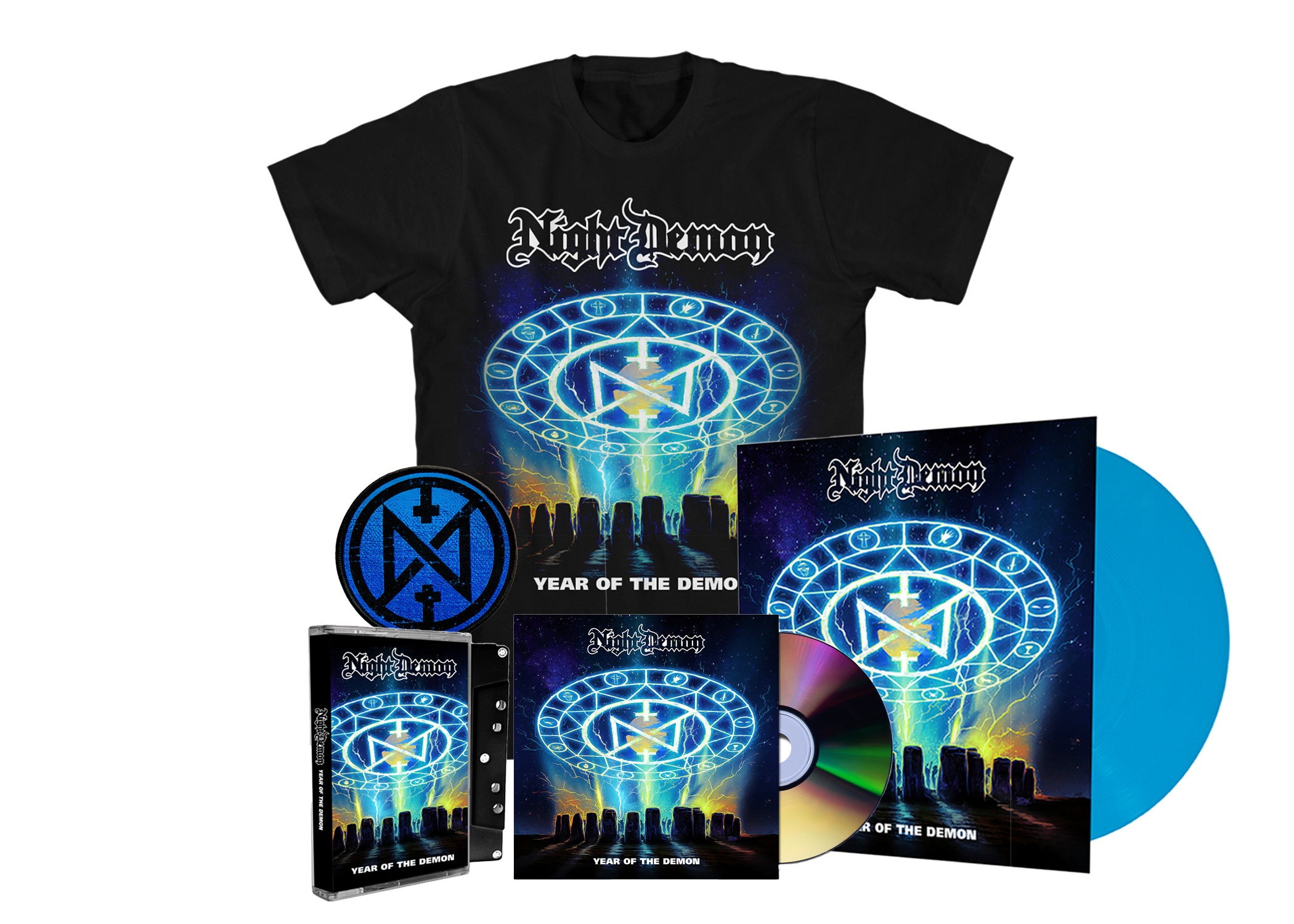 Ultimate Bundle (limited to 50 worldwide) 
Includes: Sky Blue 12" LP (autographed), digipak CD (autographed), cobalt blue cassette tape (autographed), t-shirt, and sigil patch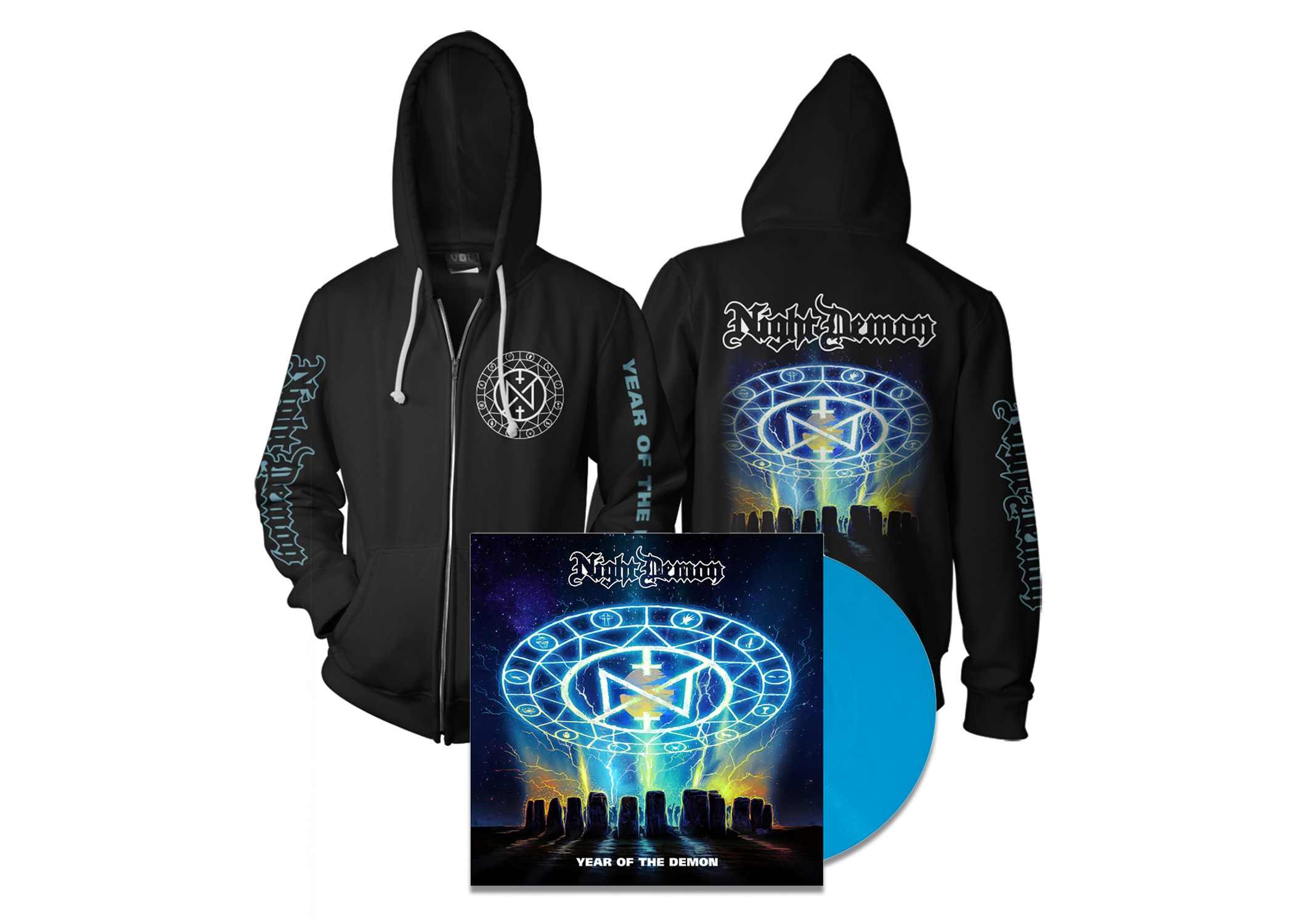 Year of the Demon Zip Hoodie + Sky Blue LP Bundle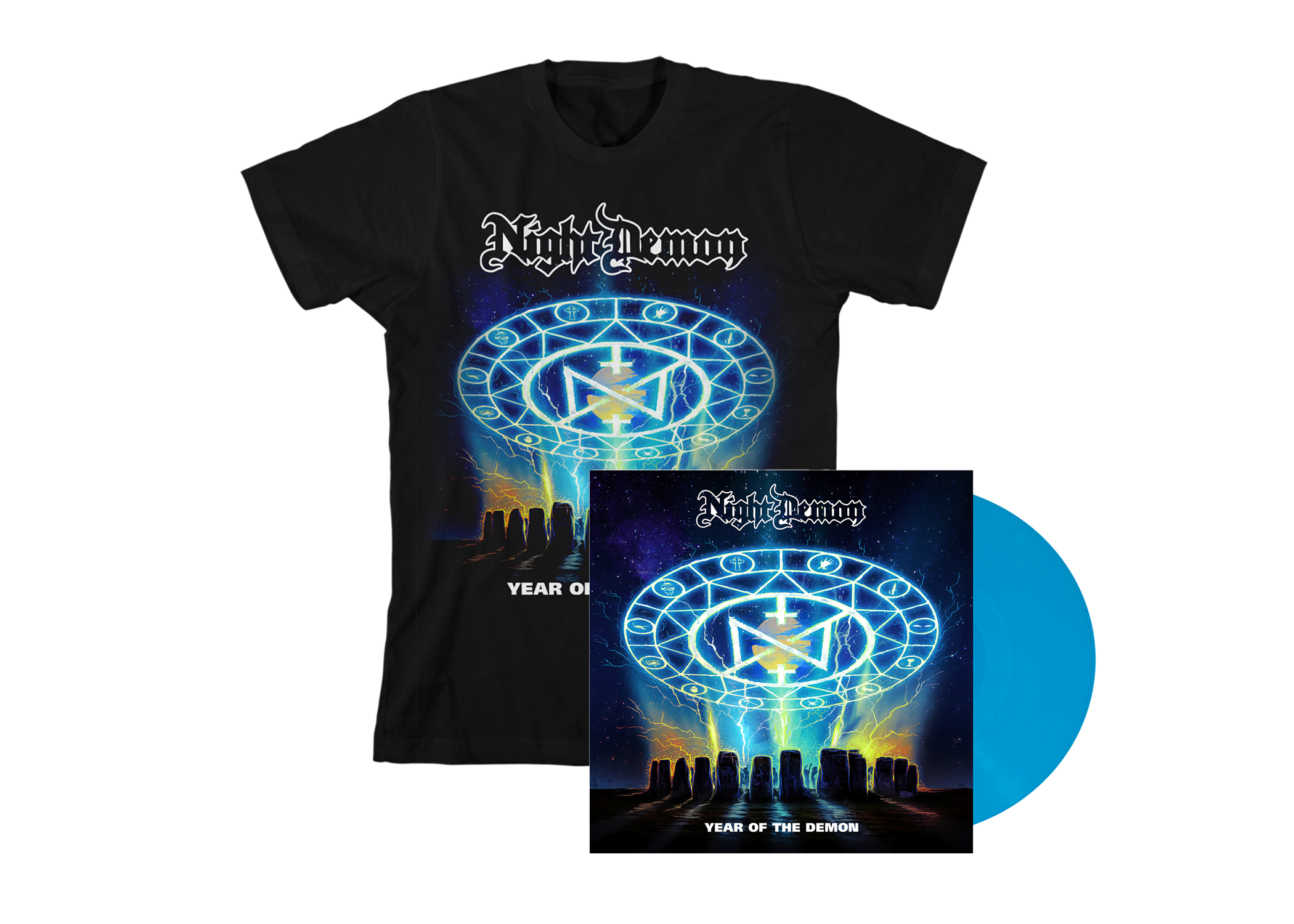 Year of the Demon T-Shirt + Sky Blue LP Bundle (Limited to 50)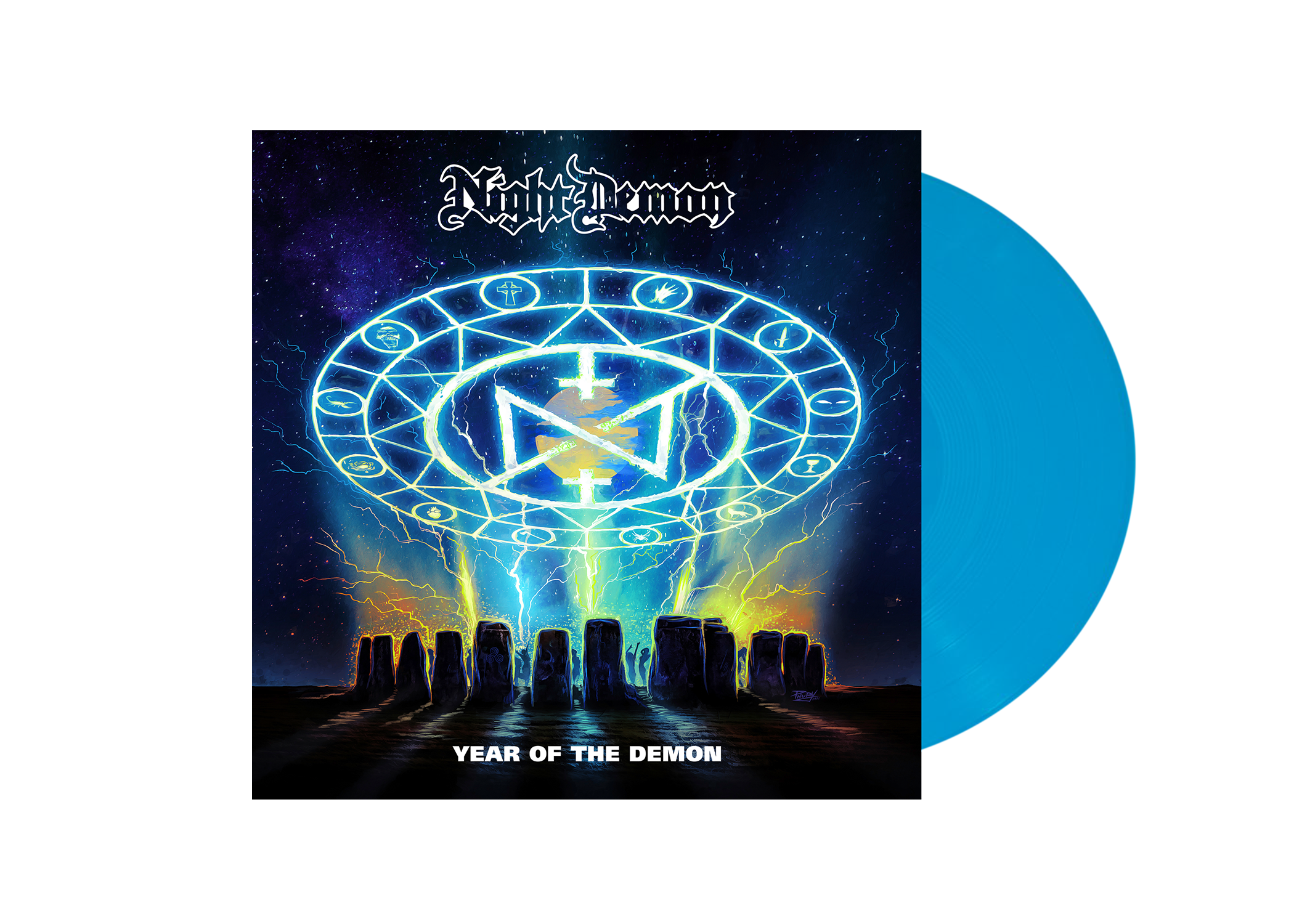 Sky Blue 12" LP (limited to 300 worldwide) 
Night Demon International Store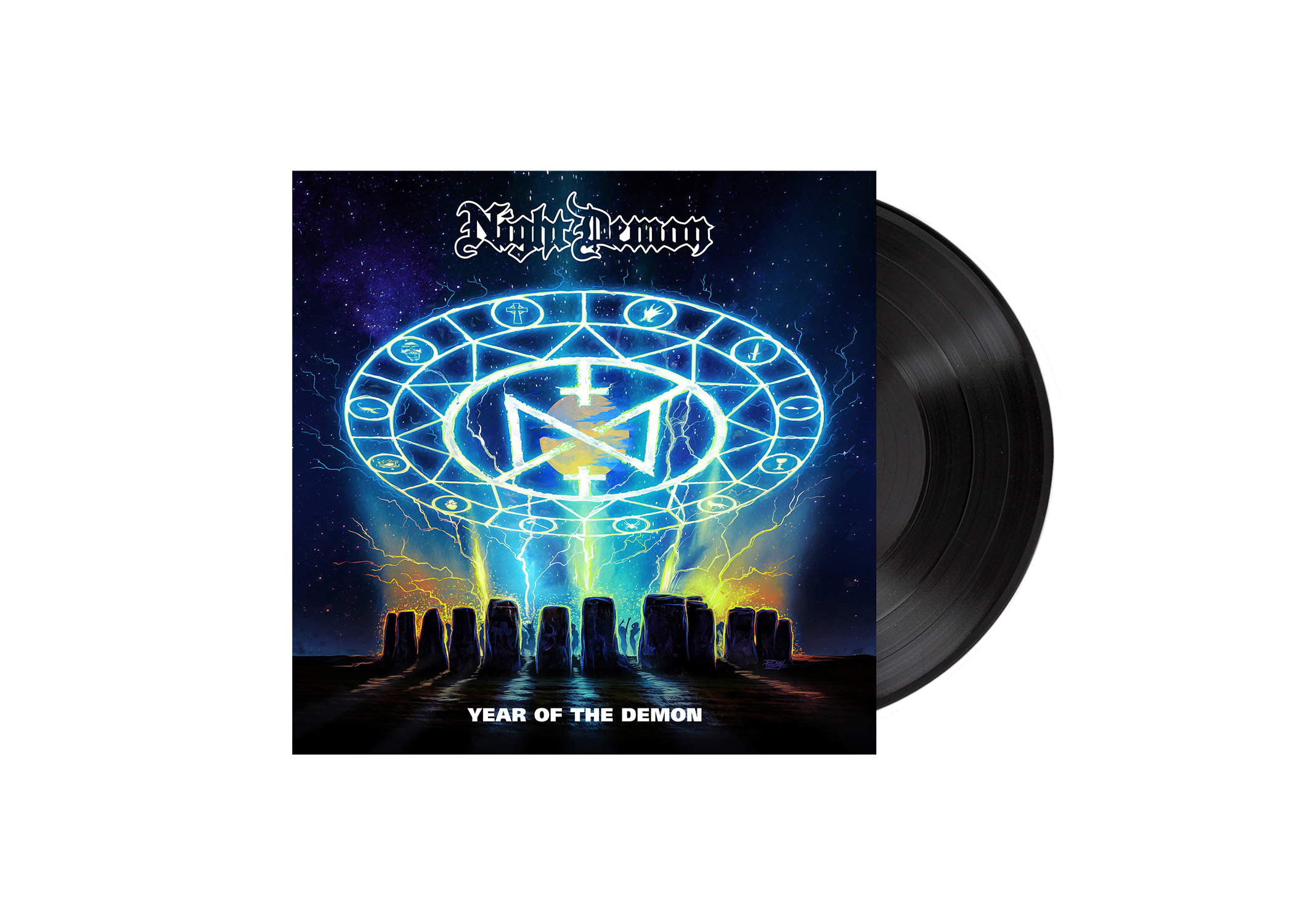 Black 12" LP (limited to 25 in band's webstore)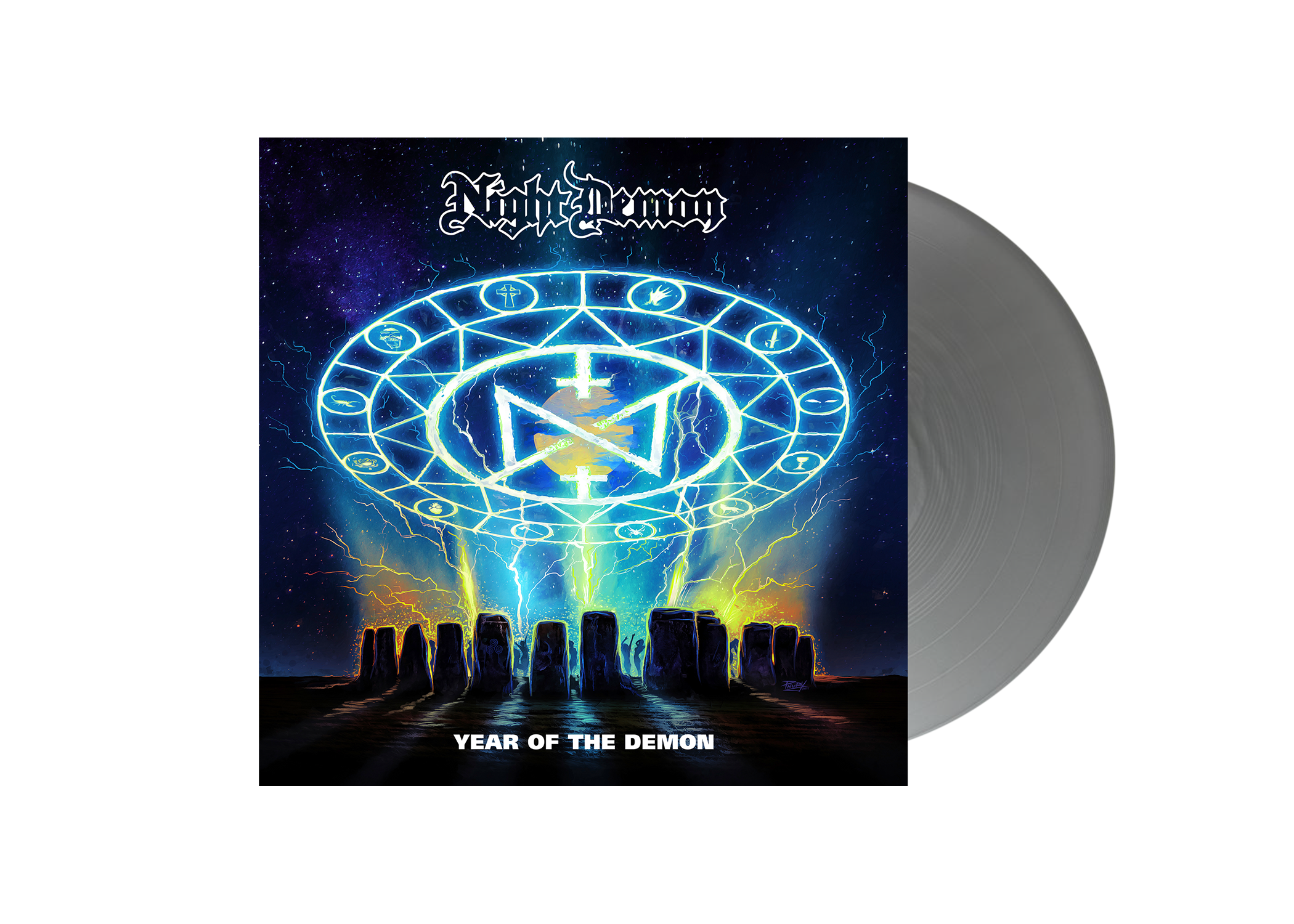 Silver 12" LP (limited to 1100 copies) 
Digipak CD 
Night Demon International Store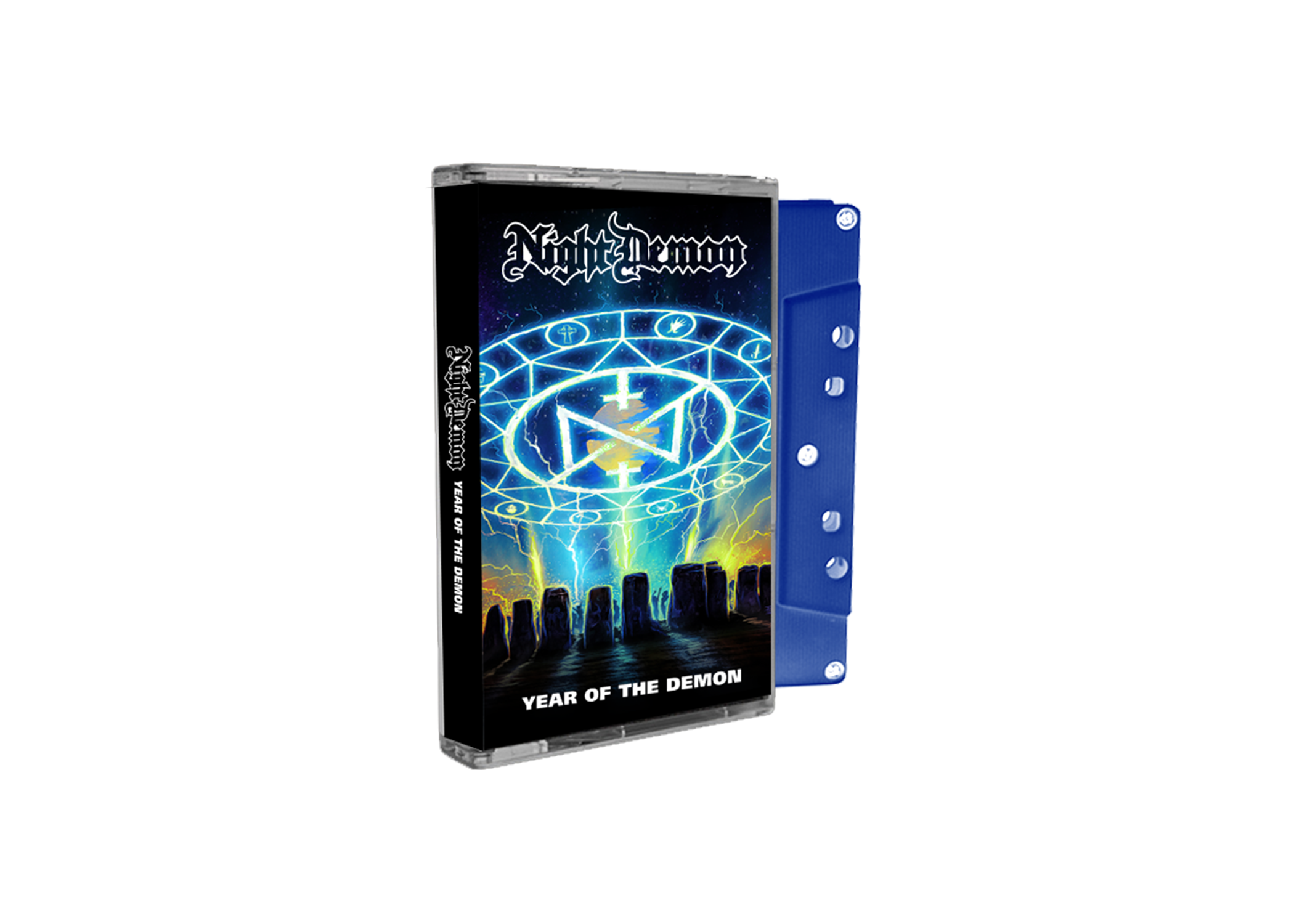 Cobalt Blue Cassette Tape 
Night Demon International Store 
  Year of the Demon Zip Hoodie 
Night Demon International Store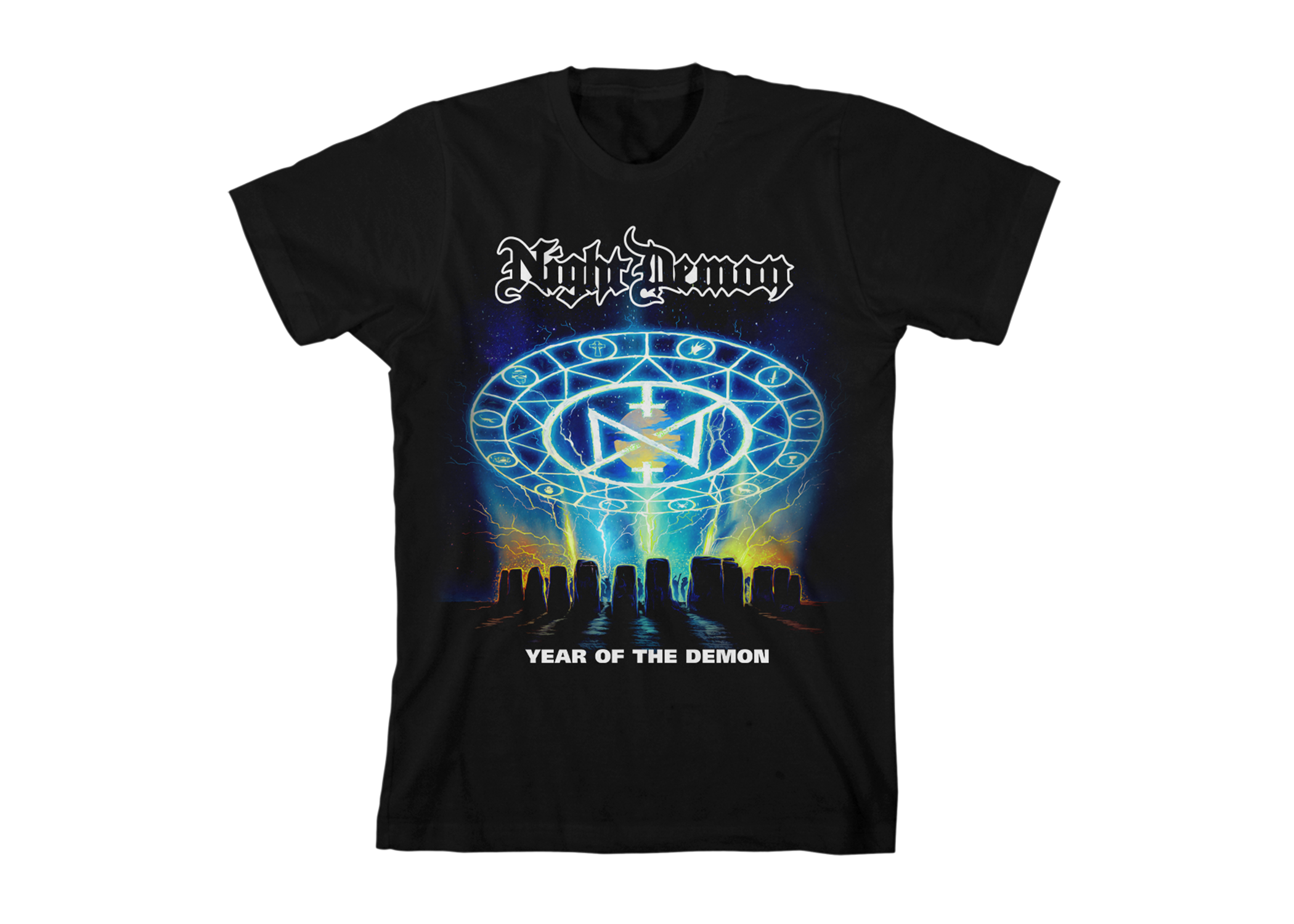 Year of the Demon T-Shirt 
Night Demon International Store