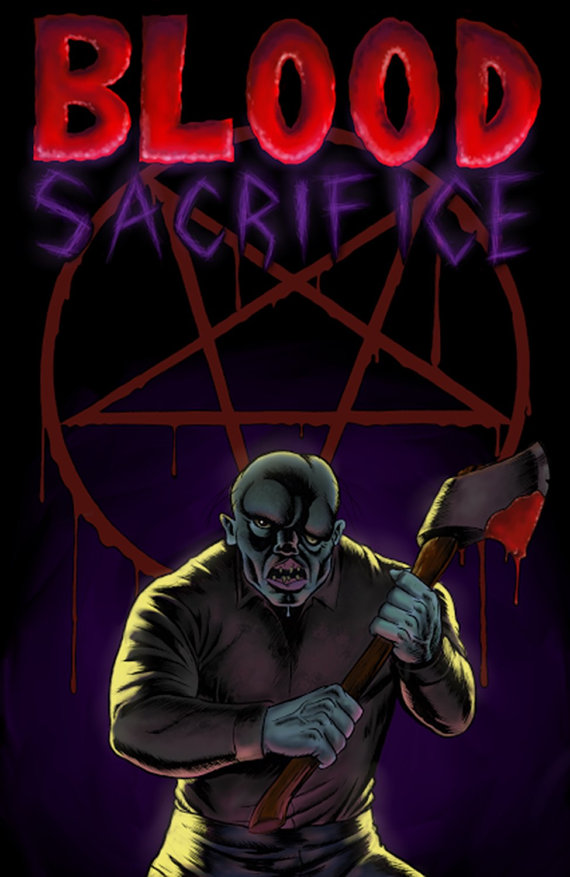 BLOOD SACRIFICE is a 26 page full color comic. This story was the main inspiration for much of the night Demon album "Curse of the Damned".
This is a special PRE-ORDER. All orders placed before November 7, 2015 will receive an exclusive sticker and pin, and the book will be signed by the artist. The first 50 books sold will also come with an original monster drawing!!! 
Inspired by the horror films of the 1980s, Blood Sacrifice is the story of a small suburban town being plagued by a series of brutal murders, and the two high school misfits who stumbled upon the terrifying secret behind it all.
Preorder purchase is available here:
BLOOD SACRIFICE PREORDER
Orders will start shipping on November 14, 2015.